...sometimes.

Which is probably why all the sparkly new promo (literally) for the upcoming Sex & the City movie is so darn appealing to me. I really can't wait for May 30th!

Full disclaimer: There is absolutely NOTHING Southern about the stories and characters from Sex & the City - but I still love it - and this is my blog, so I get to write about it. ;-)

(It also makes me SO excited that Buckhead is always on the ball when it comes to these things... Lindsay Bartels is the woman!) Check out our latest girl-friendly promo: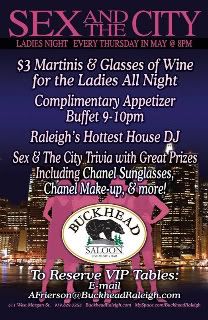 PS - The movie has a blog!!! Guess what SO just made it to my reader.